Westown Parkway Residences offers a variety of amenities and benefits at its West Des Moines, Iowa property.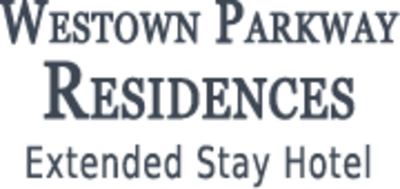 West Des Moines, IA – Westown Parkway Residences has several in-house amenities that appeal to their guests. They are fully furnished and have a kitchenette. Their high-speed internet is ideal for both the working class and those looking for entertainment during their stay. For TV lovers, the hotel has cable TV, perfect for passing the time or keeping up to date with the latest news and programs. Their location allows visitors to easily use the access to Highway1-235 and has several convenient bus stops for guests who wish to use public transportation. There are social attractions nearby for guests, including restaurants, malls, and grocery stores. They have laundry areas for customers to wash their clothes as regularly as they want. The company also allows customers to cook their meals in the comfort of their kitchenettes and do the dishes afterward.
Westown Parkway Residences has a team of trained staff available to provide support to guests whenever needed. Their employees are well trained to respond to emergency needs 24/7. The building has secure entrances and offers free parking in a large, well-lit car park to ensure guest safety. The company representative had this to say about their services: "We provide a quiet and clean home away from home. We offer very competitive rates with flexible options. All rooms are furnished with all paid utilities including free cable and wireless internet. Efficiency includes a kitchenette with a stainless steel sink, half-size refrigerator, two-burner stovetop, and microwave.
The amenities offered by Westown Parkway Residences ensure convenience and enhance the experience of their guests. Customers have diverse needs depending on factors such as the nature of their visit, their hobbies and interests. The amenities are ideal for individuals, families or groups. They provide flexibility by allowing guests to prepare food in their room's kitchen and clean when convenient. The location allows visitors to take advantage of the community's resources and explore the area with convenience and ease. Features such as cable television and high-speed internet make it easy to relax and unwind, allowing visitors to explore entertainment from the comfort of their rooms.
Westown Parkway Residences offers other valuable services and benefits. They keep guests clean and tidy in their extended stay hotel rooms in West Des Moines. While maintaining their status as a limited service establishment, they provide all linens, pillows and duvets in the rooms. They also ensure constant communication with potential clients from the time of booking until their departure and can take a tour of the hotel if the client requests it.
Westown Parkway Residences is located at 3530 Westown Pkwy, West Des Moines, IA, 50266, USA. For consultation or reservation, contact their team by dialing 515-240-2182. For more information on their services and amenities, visit the Westtown Parkway Residences website.
Media contact
Company Name
Westtown Parkway Residences
Name of the contact
Philippe Schneider
Telephone
515-240-2182
Address
3530 Westtown Pkwy
City
West of the Monks
State
HAVE
Country
United States
Website
https://www.extendedstayhotelsdesmoines.com/