New 129-room hotel launched for Victoria International Airport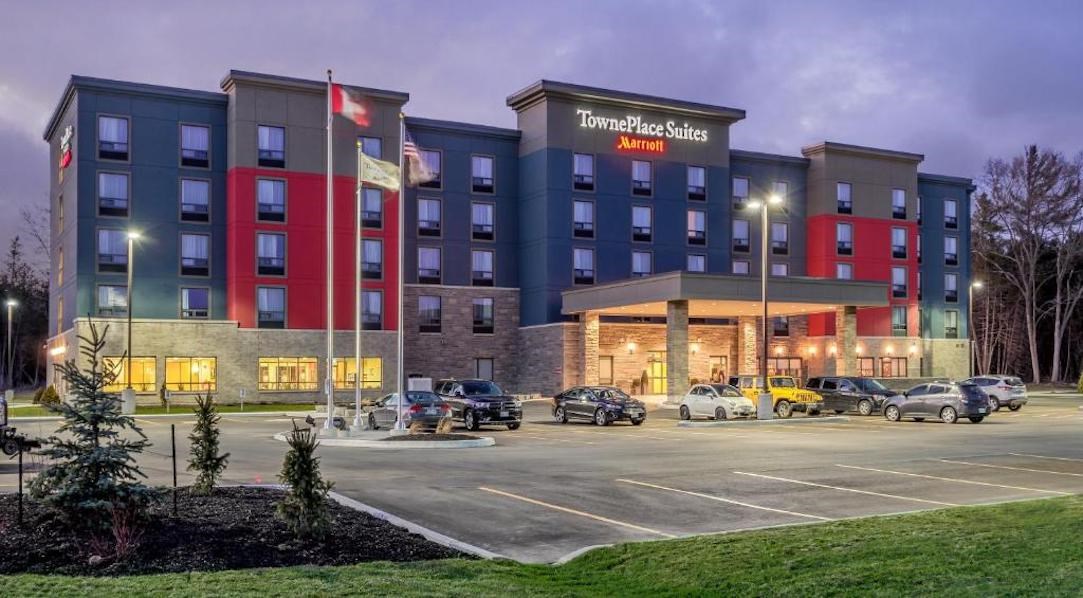 Airport authority backs Kothari Group's bid for Marriott-flagged project as BC travel and hospitality industry begins to recover
Among the latest signs of a recovery in British Columbia's hotel sector, Victoria International Airport is considering a proposal for a new 129-room Marriott hotel.
Proposed by the Kothari Group as the first project in British Columbia, the hotel will be a TownePlace Suites project by Marriott. The TownePlace brand is described as "an upper-middle-range, extended-stay hotel experience only in suites."
"We see the addition of a hotel at this location as a logical addition and great new convenience for the airport and the community," said Victoria Airports Authority President and CEO Geoff Dickson. . "This is an opportunity for Victoria International Airport to further diversify its revenue base which has been significantly impacted by the pandemic. We look forward to working with the Kothari Group to hopefully see this exciting proposition come to fruition.
The Kothari Group was established in Canada in 1996 with a focus on real estate related investments. Kothari Hotel Group works with international brands like Marriott, Hilton and Hyatt to develop and manage hotels across Canada.
"We are delighted to be working with Victoria Airport Authority and Marriott International to bring the first true extended stay hotel to this growing tourism and business market. This project is our group's first among what we hope will be many investments in British Columbia and the Greater Victoria region," Anupam Kothari, Chairman of Kothari Group, said in a statement.
The proposal is on federal lands within the city limits of Sidney. Sidney staff and council will have an opportunity to review and comment on the proposal.
If approved, construction could begin in early 2023. The hotel would take 18 to 24 months to complete with plans that call for a restaurant, 1,500 square feet of meeting space, pool and fitness center in shape.
There are currently over 400 TownePlace Suites properties in the United States and Canada.
Carrie Russell, senior director of hospitality industry consultancy HVS International, does not expect Canadian hotel revenues to fully recover to pre-COVID levels for at least two years.
"This year we expect a 44% increase in RevPAR (revenue per available room, a key industry metric) to nearly $80 with continued recovery through 2024 when it has fully recovered. . Since health restrictions began to lift across the country, we are seeing an increase in booking activity and hoteliers are optimistic about performance this summer. Business travel is also starting to pick up, although at a very subdued pace at the moment," she added.
Colliers, in its 2022 report on hotel investment in Canada, states: "The recovery is underway, but it will be a journey." The agency notes that there is pent-up demand for travel, especially for leisure/business travel.
After almost zero new hotel construction in Metro Vancouver over the past three years, at least three new hotels are planned.
Peterson Group and Coromandel Properties have purchased a 0.73 acre site in Vancouver's Oakridge area for a new joint venture hotel as part of a residential complex.
Landa Global Properties announced last June that it was planning a large hotel as the centerpiece of a mixed-use development on a 3.5-acre site near the Oval Village waterfront in Richmond.
Meanwhile, developer Marcon and QuadReal Properties have released plans for a 150-room hotel 'comparable to a Hilton or Marriott', as part of a large mixed-use proposal in downtown Coquitlam on Pinetree. Way and Lougheed Highway.