Mace: We need to re-dedicate ourselves to ending homelessness among veterans | Comment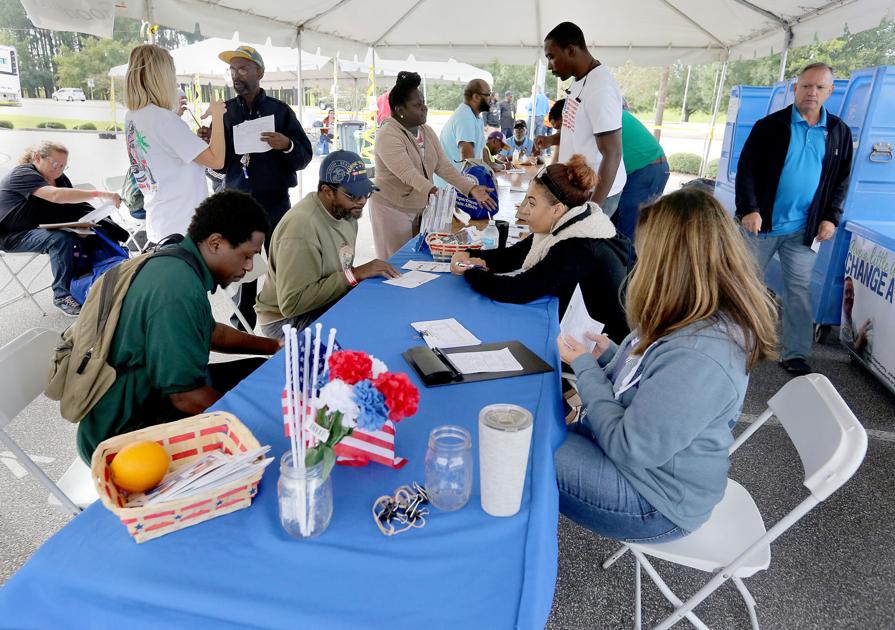 [ad_1]
Every night in 2009, more than 630,000 Americans were homeless. Even more tragically, one in 10 homeless Americans has served the country in the military, including more than 600 in South Carolina. This meant that 73,000 veterans who volunteered to make sure the rest of us could sleep in peace had no assurance that they would find a bed to sleep in; more than 40% of them could not even find one in a shelter.
Since then, we have made tremendous progress. Congress has directed federal resources to local and national programs as well as nonprofit groups with the specific goal of ending veteran homelessness.
But states did not wait for Congress to tackle this problem. While in the South Carolina Legislature, I was a proud sponsor of House Bill 3438. Signed by Governor Henry McMaster in April 2019, this legislation established a State Department of Elders combatants to coordinate all of our state's efforts to assist SC veterans and ensure they have access to the resources and benefits they need. We also created the South Carolina Veterans Trust Fund to help veterans programs across the state.
It all had a huge impact. According to the US Department of Housing and Urban Development, in 2019, the number of homeless veterans had halved nationally and by more than 25% in South Carolina. In fact, several states and communities had eliminated homelessness for veterans.
There is a real human impact to all of this that we have seen in the Lowcountry and all over South Carolina.
Recently, 25 Charleston veterans learned they were being evicted from their long-stay local hotel accommodation after the change of ownership. They and their families only had two weeks to find new homes. City and state leaders quickly coordinated with the federal VA and its staff in Charleston to give veterans more time and help them find new homes. Ultimately, homes were found for everyone. No one was forced into the streets.
Beyond this achievement, officials at Charleston VA have worked closely with state and local authorities to ensure that the VA voucher system is streamlined so that homeless vets are provided with resources to exit the city. street. Once homeless veterans receive this assistance, the overwhelming majority do not fall back into homelessness later.
Although this is an incredible achievement that has required a huge effort at all levels, our mission is still not accomplished. The dedicated staff at the Department of Veterans Affairs, SC and the federal VA will tell you that our efforts to end veteran homelessness are not enough.
Worrisome signs of backtracking appeared even before the pandemic, according to the HUD and the federal VA. Progress over the past decade has slowed considerably in recent years; between 2019 and 2020, the number of homeless veterans increased.
We don't know how the pandemic has affected homeless veterans, but we do know that it has had a disproportionate impact on homeless Americans in general. Sadly, with veterans making up 8% of the homeless population in the United States, the impact is likely to have been devastating.
Homeless veterans face unique challenges, including post-traumatic stress disorder, traumatic brain injury, a higher likelihood of substance abuse, and difficulties in transferring their military skills and experiences into the workforce. It takes tremendous determination on the part of public servants, nonprofit workers and veterans themselves to overcome these obstacles.
Too often our Veterans suffer in silence the visible and invisible wounds of their service; leaving tens of thousands of them to suffer on the streets is unacceptable.
We cannot let the progress we have made towards ending homelessness among Veterans be lost. We must devote ourselves to this fight again and do all we can to make the final effort to end the problem once and for all. This includes solving the challenges our veterans face after their service, which leads them to homelessness in the first place.
Rep. the United States Nancy Masse represents the 1st Congressional District of South Carolina.
[ad_2]