Cared for and how! Indian Pet Parents Give Their Pets a Taste of Luxury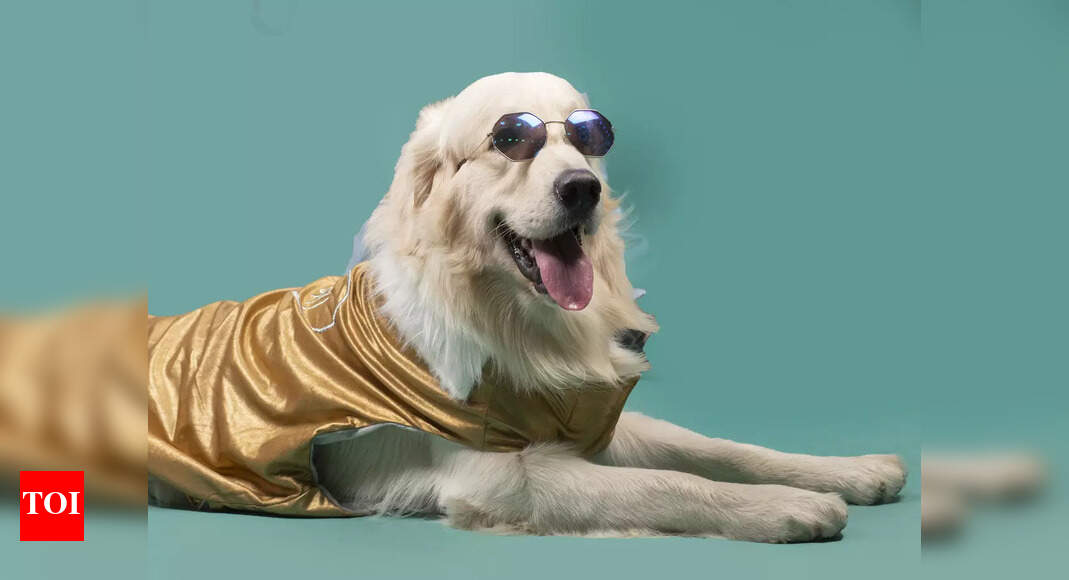 Ask any pet parent and they'll agree – no feeling beats seeing your dearest fur babies feeling fabulous in luxury. The need for luxury pet grooming and wellness products and services has exploded over the past couple of years and major players in the industry continue to redefine the ways people can be pampered. Whether it's indulging pets with feel-good scented oil massages, professionally grooming them, or sourcing sustainable toxin-free products, conscious pet parents go out of their way when it comes to their pooches. According to analytics data from Petex India, the pet grooming industry is expected to be valued at around Rs 3,749 crores by the end of 2022. And while numbers like these may inspire some raised eyebrows, industry experts believe that pets finally get their due to the undying love they give.
"Pawdicures with pawlished coats, pet grooming got a luxury makeover"

The prospect of love and care for pets has given a huge boost to the luxury grooming industry as parents seek high-end services for their pets. "A well-rounded grooming session usually includes bathing, conditioning, ear cleaning, nail trimming and teeth cleaning," shares Poorvi Anthony, co-founder of Just Dogs India. However, pet groomers and spas know exactly how to ensure that luxury-seeking pet parents find everything under one roof.
Trimming, coloring, styling with adorable hair accessories, and treatments for a smooth, shiny coat are just a few of the many ways they promise to transform your pet's appearance. Nandita Bhargava, a Delhi-based pet groomer and stylist, shares, "Pet parents are now quite knowledgeable and have definite requirements. Many of my clients own Shih Tzus or Yorkshire Terriers and want unique haircuts for them. Whether it's a long eared puppy cut, a lion cut, a teddy bear cut, or even a braid, there are myriad requirements. Parents of long-haired animals do not hesitate to splash every 15 days to ensure a shiny, smooth and well-trimmed appearance.
Pet pampering goes one step further with special care for pet paws and nails – dogs nails are well trimmed, paws soaked and a healing balm applied to the pads. Some parents even opt for funky nail art to add a touch of glamour. In fact, did you know that international luxury brands like Gucci, Ralph Lauren, Swarovski, and Louis Vuitton, among others, offer luxury pet product lines and offer multiple extravagant products like diamond-studded bowls, leather pet bags, chic clothes, plush bedding, crystal dog charms, etc.
"Every pet deserves a relaxing and pampering spa session"

From fun bathing and grooming at dog parks to rejuvenating massage appointments, giving your pets the time of their lives has become a well accepted mantra. Besides the usual wash and care packages, pet spas go the extra mile by offering services like aromatherapy and acupressure massages, among others. "We offer a unique microbubble spa therapy, with high density ozone bubbles to clean pets' coats. As well as being an absolute pleasure session for them, it helps with rashes and irritations We also have an automatic pet dryer for quiet and quick drying," shares Poorvi, adding, "There's also a shampoo-free deep clean for hypoallergenic dogs.
"For every basic need of a pet, holistic and sustainable is the way to go"


Along with the luxury factor, pet owners shell out for grooming to keep their pet's health in check. When Bangalore-based pet parent Sonali Gupta and her husband first brought their golden retriever, Oreo, home 14 months ago, he was too young to bathe. With some guidance, they came across the concept of dry bathing using organic dry bath solutions. "It was a way to ensure he stayed fresh and healthy. Thankfully, chemical-free organic products are now readily available, so we didn't have to worry about adverse reactions," says Sonali .
For pet owners and industry professionals, natural and non-toxic have become the keywords to lead the way. "Pet parents are moving towards holistic and organic care. We have seen an increase in the propensity to purchase freshly purchased foods/supplements, paw cleansers made with citrus extracts, neem and lavender leaves, and organic paw balms," shares Amit Bhatia, co-founder of Hoomans by Healing Gut, a Noida-based pet care company. They also curated a special vinegar solution from apple cider which can be used as a dietary supplement to maintain canine pH balance, and can be sprayed with water to repel ticks and fleas and achieve a shiny coat.
"There's no shortage of non-toxic and paraben-free products to meet all of pets' basic needs, like durable toys, poop bags, bamboo grooming brushes, eco-friendly beds, accessories and litter boxes. for cats. Even shampoos with natural ingredients like vanilla, lavender, mango, or lemongrass are popular choices," adds Poorvi.
Trendy pet care products and tools you can use:

Conditioning creams and paw butter

Fragrances and natural perfumes
Detangling and detangling sprays

Smooth or raking combs

Nail sanders

poop scoops

Oral irrigators
Let's look at some facts and figures:

(Source: India Pet Care Market Outlook, Report 2022)
India is currently the fastest growing global pet care and grooming market in the world growing at around 17% per annum and is expected to exceed ₹7500 crore by the end of the year. year 2025-26
At present, the Indian market only accounts for 1% of the global pet care industry valued at $225 billion (about ₹17,206 crore)
The Indian market is dominated by the dog segment which accounts for more than half of the market share. An estimate shows that there are currently nearly 3 million pet dogs in India
Pet parents in India spend between ₹4,000 and ₹30,000 per month on their pets
Shampoos and conditioners are the top-selling grooming products, contributing over 50% market share, followed by combs, brushes and trimmers.