'Boozy' brunches and upscale vibe: Brides-to-be flock to Charleston for bachelorette fun | Charleston Scene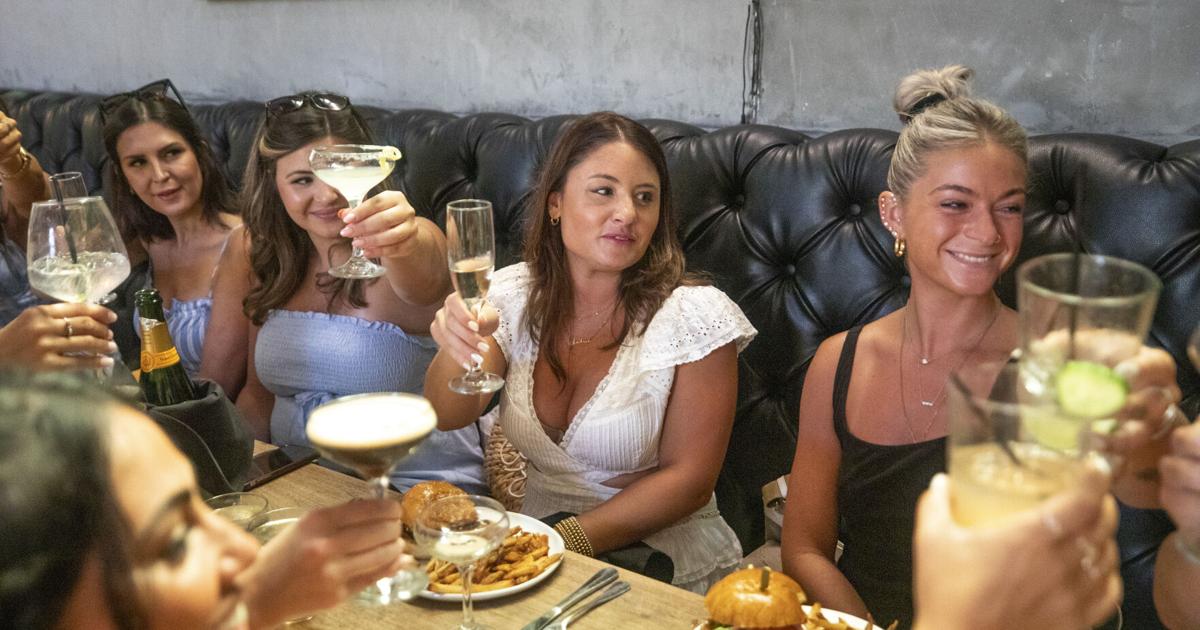 Andria Crupi has been bouncing around the country over the past decade for her friends' bachelorette parties.
The New Jersey resident recalls trips to Las Vegas, Miami and Scottsdale, Arizona. But when it was her turn, the 32-year-old bride-to-be warned her friends her ideal weekend didn't include a "Vegas pool party." "
After deciding the Hamptons weren't enough of a "destination" for these Northeasterners, Crupi and his crew of 14 friends descended on Charleston for four days in August to experience the quaint town they had seen on "Southern Charm" from Bravo TV.
The group dined at upscale restaurants, strolled through the French Quarter, and rented a catamaran for a day on the harbor.
Drinking and partying on upper King Street was also part of their itinerary.
"Now (that) I'm a little older and we've done everything else, I wanted more of a restaurant, an upscale vibe versus a party scene," says the bride, who will marry Kyle Ratz on December 29 near their hometown of Lyndhurst, NJ
"There's still booze and going out and such, but (Charleston) is more age-appropriate," Crupi added.
Crupi is one of the countless women who choose the holy city to celebrate their last days as a bachelor.
It is difficult to know the number of bachelor parties that take place across the city. The Charleston-area Convention and Visitors Bureau said it does not keep such statistics, noting that hen parties are a "relatively new phenomenon in the travel space."
Randy Kay, who founded and runs a local singles decorating service, estimated that about 30 groups travel to Charleston each weekend. And as anyone who strolls up King Street on weekends knows, they rarely go unnoticed.
Boozy brunch at Church and Union
To start their first full day in Charleston, the Crupi team scoured stores on King Street, including Louis Vuitton and LoveShackFancy, before heading to North Market Street for a "boozy" Friday afternoon brunch. In keeping with the itinerary, the ladies wore "summer streetwear": colorful cut-out dresses paired with shoulder bags and white sneakers.
Alexa Dell'Ermo, a bridesmaid, planned the trip. Her sister is a student at the College of Charleston, she said, so she knew "all the trouble spots." The women had brunch at Church and Union, an American restaurant and cocktail bar in a former church. The dramatic, gothic interior – high vaulted ceilings, stained glass windows and wooden floors – is fitting for the special occasion.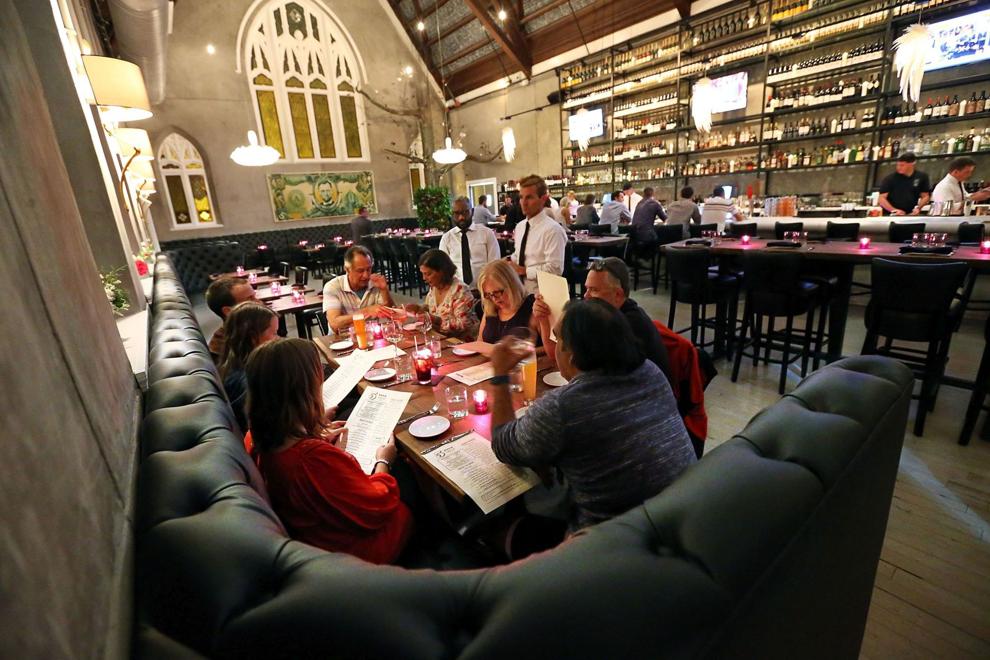 They ate from a prix fixe menu, punctuated by multiple rounds of drinks — champagne, espresso martinis, fruity cocktails and tequila shots — over the two-hour show.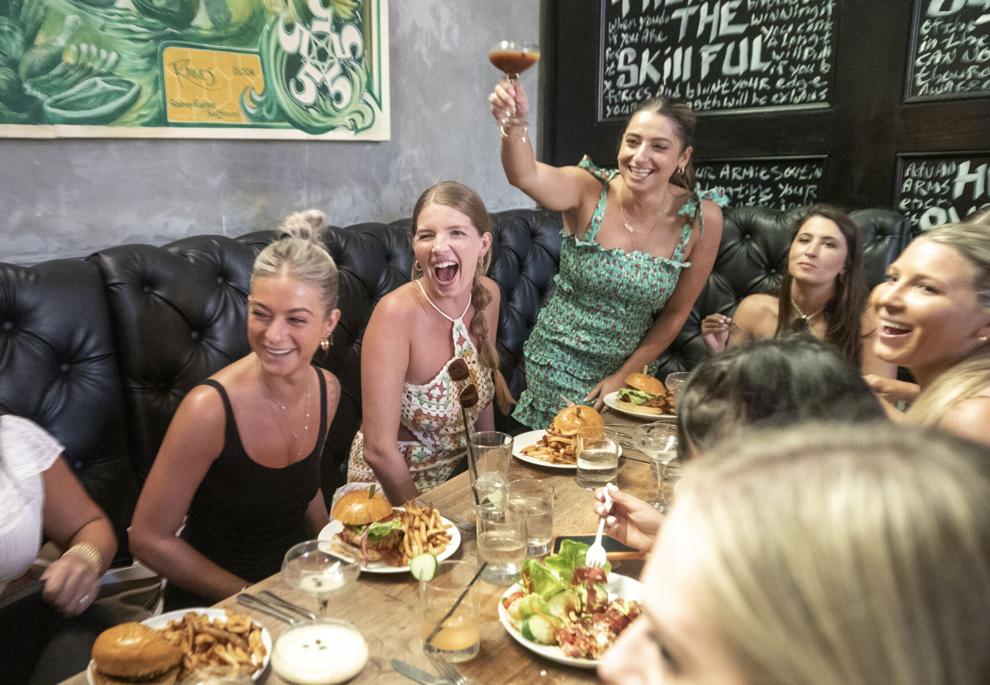 For starters, servers handed out platters of ricotta and berry bruschetta and chorizo ​​meatballs. About the wedge salad, a bridesmaid remarked to the waiter that it was the best salad she had ever had. For entree, most of the group opted for the cheeseburger with fries instead of the tuna poke bowl. As one woman remarked aloud, it would help them reduce their alcohol consumption.
They enjoyed slices of cake for dessert.
The tab was $1,750. Most women's dining experiences this weekend topped $1,000, Dell'Ermo said.
Photos at Rainbow Row
Bellies full, the women walked down East Bay Street to Rainbow Row. The group was lucky: although rains had flooded parts of the peninsula the previous night, the sun was shining and a cool afternoon breeze from the harbor made their walk pleasant and kept their hair tame for the pictures.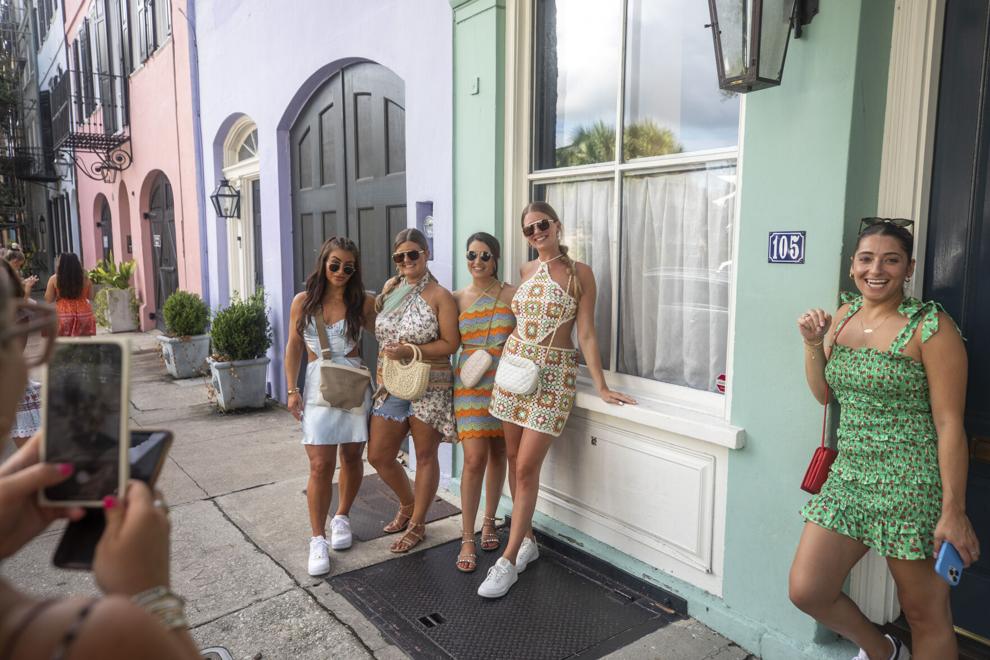 Once they arrived at the pastel townhouses near Tradd Street, they stayed for about 30 minutes taking an assortment of group photos and individual photos, aka selfies. A curious member inquired about the history of the aesthetic houses, which were painted in 1931 by their owner to revitalize the area.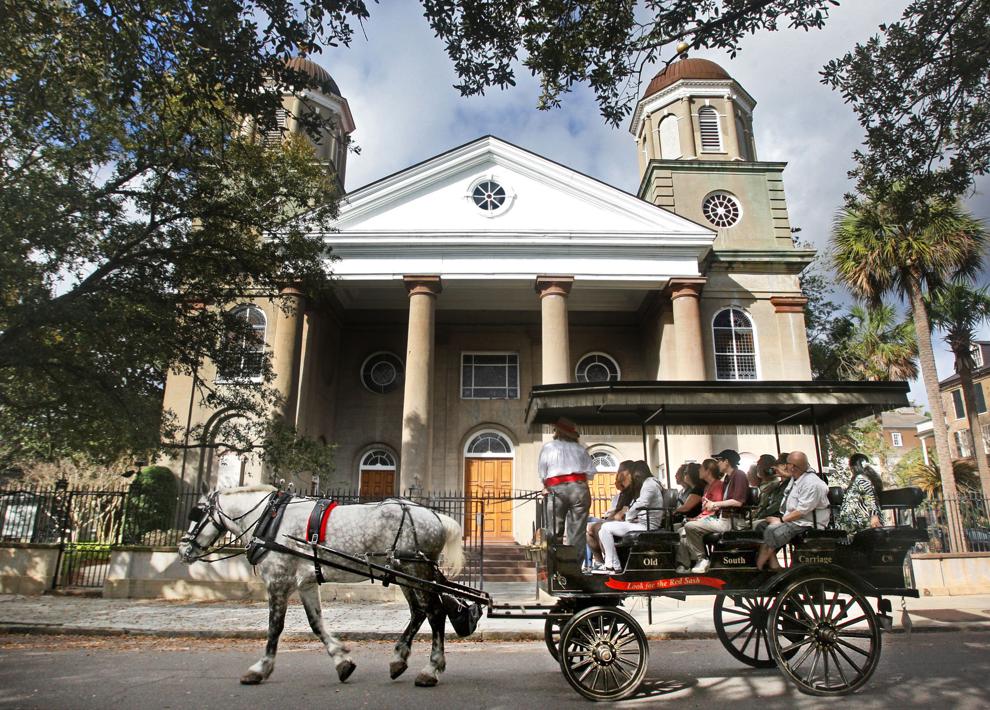 As she stood in front of the pineapple fountain in the nearby riverside park, Crupi said the afternoon was exactly what she hoped for.
"I'm very girly and I wanted to be in a nice city where you can dress girly," said the bride, who wore a white minidress and held a straw handbag. "I wanted something classier because we're older."
Get loose on King
The elegance faded as the sun set on Upper King Street. Groups of rival singles crowded the rowdy strip, lined with a mix of restaurants, bars and nightclubs.
The New Jersey team danced Friday night at Republic, a backyard lounge with bottle service. A few blocks up the street, Cassidy Baker, another bride-to-be, entered Uptown Social, a chaotic multi-story pub, with her eight bridesmaids in tow.
Baker said his group came from an earlier dinner at High Cotton, an upscale Lowcountry restaurant in the French Quarter. The 24-year-old from Raleigh wore a white dress with dangling, sparkly earrings. Her bridesmaids wore matching pink dresses.
Baker, who works at a digital marketing firm, said she traveled to Charleston on Thursday before the weekend date. By early Saturday morning, she had already checked off a long list of Charleston attractions: shopping, restaurants and a "tiki boat" on the waters of the Lowcountry.
The convenience of Charleston was important to this Southern bride-to-be, who will wed her high school boyfriend, Kyle Clarke, on Jan. 6.
"Right now travel is really unreliable and it's very expensive, so it was a great option to drive," she said.
On the other side of the roof, Taylor Davidson, with a white veil behind her head, was sipping a vodka soda. The 35-year-old bride from Humble, Texas said she chose Charleston for its food scene and charm. She and her team, who were staying at an Airbnb on Spring Street, headed to Upper King Street after enjoying an after-dinner treat at Carmella's Cafe and Dessert Bar. The next day they planned to visit Boone Hall Plantation.
The former high school English teacher will marry Don Michael Lazerous, who works in private equity, on September 27 in New Orleans, Louisiana.
Davidson said she recommends Charleston be a benchmark for "a people's wife."