9 Cozy Cafes and Cafes in Chicago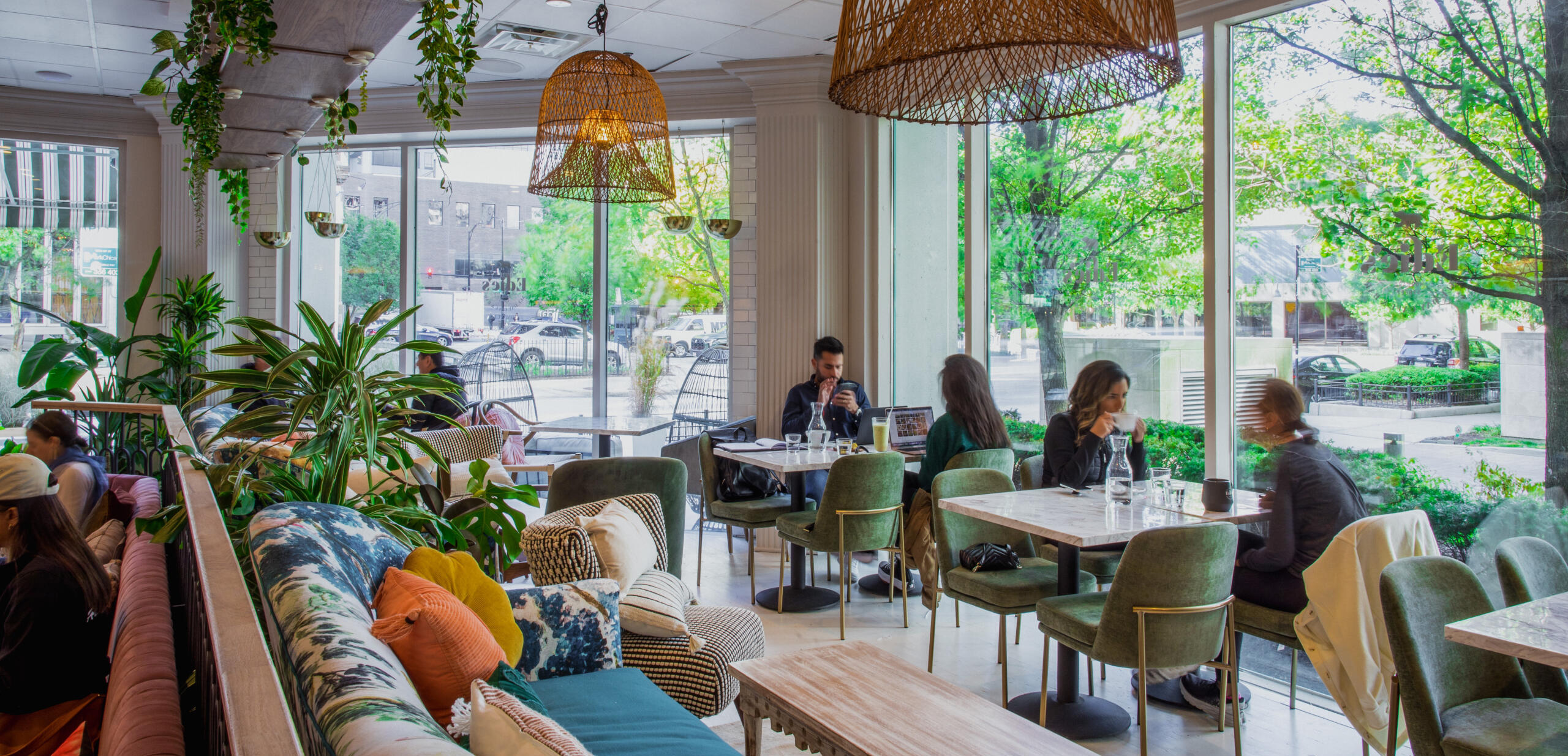 As the weather turns cold, there's nothing better than enjoying a hot drink and the cozy atmosphere of a local cafe. And luckily, Chicago's neighborhoods are full of unique options, where you can find creative lattes, freshly baked pastries, local artwork, unique tea selections and more. Check out some of our favorite coffee shops and cafes around the city.
Jumping Bean cafe in Pilsen
Coffeee Jumping bean opened in 1994 as Pilsen's first café and has since become a community staple for good coffee, conversation and art. Owner Eleazar Delgado was inspired by the colorful, community cafes he visited in Monterrey, Mexico. The space features a regularly rotating gallery of local artwork. The simple menu includes a full-service espresso bar, soups, fresh salads, and gourmet pastries.
First Sip Cafe in Uptown
Come for the unique drinks, stay for the cool vibes. Family owned and operated First sip coffee is nestled in the heart of Uptown's Argyle Street. Sisters Gigi and Erin Hoang wanted to create a gathering space where people can connect and fuel their creativity. Their menu is a fusion of Vietnamese coffee and tea culture and western style sandwiches. Don't miss their lattes, with flavors like pistachio mint and spicy mango.
Bridgeport Coffee Company in Bridgeport
Well known for its coffee, donuts and delicious breakfast sandwiches, Bridgeport Coffee Company is a coffee roaster and cafe located in the Bridgeport neighborhood. This quaint corner cafe is decorated with relics of the neighborhood's history and has become a favorite among locals for its quiet vibe. Their coffee is imported directly from farms around the world, with an emphasis on single-origin and artisanal blends.
Two-Hearted Queen at Lakeview
queen with two hearts is an LGBTQ-owned cafe and roaster with two locations in the Lakeview neighborhood. This inclusive cafe is all about culture, community, and (of course) coffee. Their menu includes home roasted coffees, delicious pastries, teas and breakfast sandwiches. The Queen is a favorite spot for local writers and hosts fun events ranging from burlesque to comedy to clothes swaps.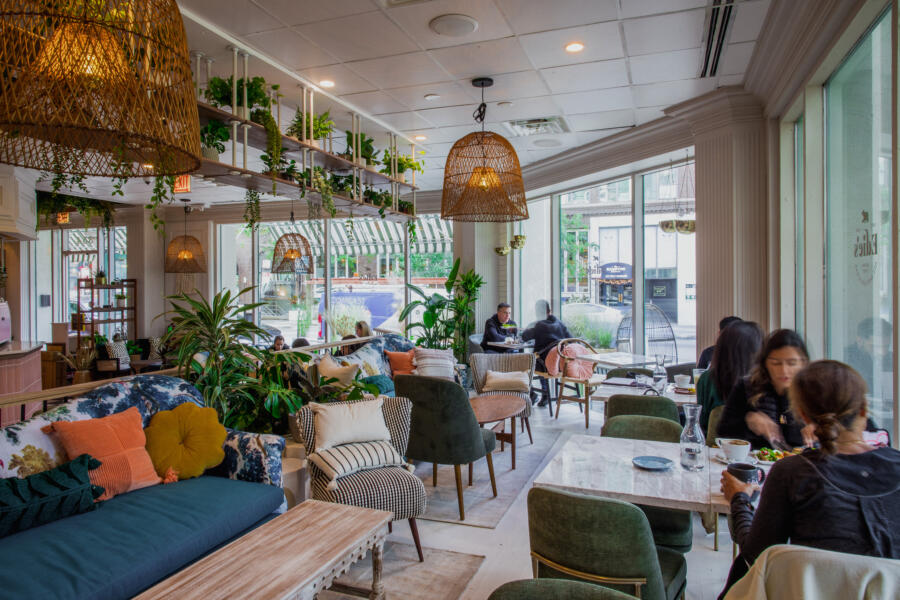 All day from Edie to River North
Edie's All Day Cafe & Bar is an upscale cafe and bar located in the River North neighborhood of Chicago. This all-in-one place is truly a place where you can hang out all day – enjoy a great cup of coffee in the morning and a glass of wine at the bar in the evening. The space is filled with lots of natural light, greenery, and a bohemian vibe. Discover their hearty menus for breakfast, lunch and dinner, from breakfast burgers to charcuterie boards.
TeaPotBrew Bakery in South Loop
In addition to the coffee essentials,TeapotBrew Bakery in the South Loop is home to over 40 loose leaf teas, perfect for tea lovers. They even take it a step further and infuse Earl Gray and lavender into baked goods like vegan scones and cheesecakes. While their tea comes highly recommended, TeaPotBrew also offers a wide range of creative flavor options that can be added to your drink, from blackcurrant to brown butter to tiramisu.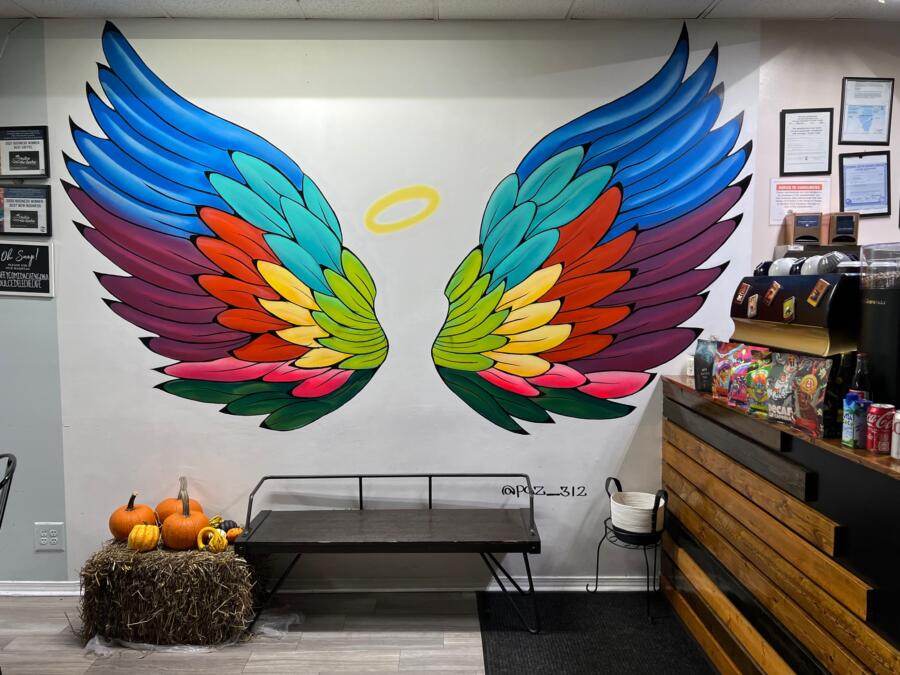 Dulce De Leche Cafe in Albany Park
Nestled in the Albany Park neighborhood, this Latin American fusion cafe is a must. Dulce De Leche Coffee is covered in colorful murals and artwork by local artists. You can order a variety of flavored lattes, like horchata or dulce de leche, as well as an extensive breakfast menu with items like chorizo ​​tortas (all their bread is baked fresh on site), sweet pancakes and chilaquiles.
Back of the Yards Cafe
This Latinx and a woman-owned coffee company serve artisanal coffee at their welcoming cafe in the Back of the Yards neighborhood. Try Back of the Yards Cafelike the cold horchata infusion or the chocolate latte with homemade ganache. You can also grab a bite to eat with a menu of kolaches, tamales and breakfast foods.
Floriole Café and Bakery in Lincoln Park
Floriole Café and Bakery specializes in French-inspired bread, pastries, soups and sandwiches made with fresh, local ingredients. Starting out as a farmer's market stand, Floriole opened its Lincoln Park cafe in 2010 and has been a local favorite ever since. Stop by for a cup of coffee with a slice of Basque cake or a buttery croissant, which you can enjoy in their sunny space.
Prime! Kikwetu Coffee (pop-ups and farmers markets)
Based on the south side, Kikwetu Cafe is a family run coffee company that focuses on special quality Kenyan coffee. They work directly and exclusively with small, quality-focused coffee growers in Kenya. Their signature cold brew beverages include fun flavor combinations like bourbon maple or lavender and honey. You can find Kikwetu coffee at farmers markets like the Green City Market in Lincoln Park and West Loop as well as the South Loop Farmers Market.